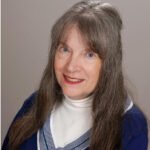 Cheri Marlow is a graduate of Southern Illinois University with a BA degree in art education.
Her classroom experience teaching elementary and secondary students spanned more than 20 years. At the Midland Center for the Arts, she taught classes and workshops for both children and adults.
Recent Comments
No comments to show.